[ Dub FR ]
En préambule j'aimerais souhaiter une bonne année aux rares âmes qui errent encore sur ce site. Si j'ai accumulé pas mal de retard dernièrement, veuillez m'en excuser, et pour me rattraper je vous propose de partir à la découverte de Solarium Experience. Solarium Experience, c'est le side project d'un dub master plutôt connu dans le coin bordelais, j'ai nommé Dub Machinist.
[ Dub FR ]
Si Metastaz a su se tailler une place de choix dans nos cœurs, ce n'est pas pour rien. Après un 3ième album sensationnel, il revient cet automne avec Encounters, coup de cœur.
[ Electro dub ]
Dr Rotten, c'est l'histoire d'un de ces passionnés de musique, qui sont quasiment né dedans, et qui un jour décide de franchir le pas et de se lancer dans la création. Personnage atypique dans le paysage actuel, il sort un EP intitulé Reptile, et qui a, attiré notre attention.
[ Dub FR ]
Attendu fin 2011 puis sortit la semaine dernière, Mellowmoon est le nouvel album de Maÿd Hubb en featuring avec Joe Pilgrim.
[ Dub UK ]
Attention, avis aux amateurs de dub UK, on nous annonce une pluie de good vibes en provenance de la Chapel House, Alpha & Omega accompagné cette fois par Dan I, reviennent en ce début de printemps avec un nouvel album. Intitulé Blessed Are The Poor, L'album s'annonce comme engagé dans cette période de crise où certains personnages politiques ont tendances à stigmatiser les pauvres.
[ Dub FR ]
Sounds Around qui durant 2011 fut en stand-by vient nous revient avec une compilation présentant le dub français : Dub Vaults presents Sounds Around - The French Connection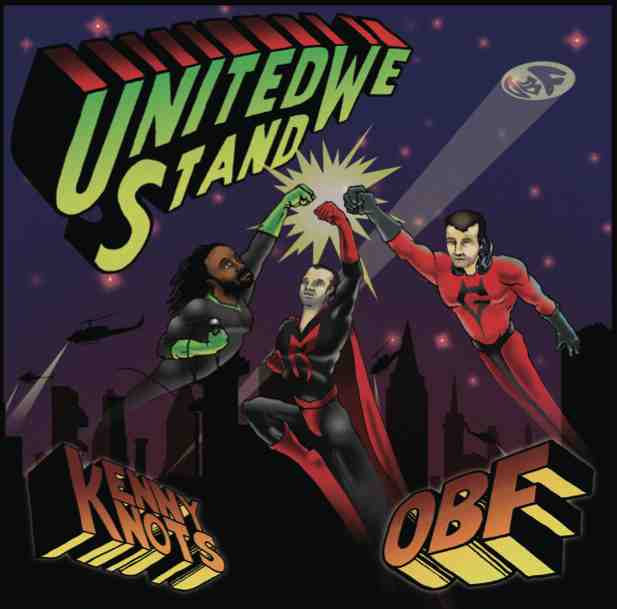 [ Dub FR ]
"United We Stand, Divided we fall" l'OBF anthem est finalement dispo en vinyle 12'', mais qu'a-t-il dans le ventre ?
[ Live reports ]
2h30 du matin, les basses font trembler les murs de la salle, juste le temps d'aller se rafraichir au bar entre 2 tunes, quand je croise une connaissance qui me lance : « toujours au bon endroit au bon moment toi ! ». Après coup je me dis que j'ai pas trouvé mieux pour résumer cette soirée. Et si il serait hasardeux de dire que c'était le concert de l'année, je suis quasi-sur qu'il a dû marquer les esprits qui on eut la chance de venir. Flashback.
[ Dub FR ]
Stand High a sortit un nouvel album "Midnight Walkers", analyse :
[ Dub UK ]
Le dub français n'a plus rien n'à envier au dub UK ? Apparemment oui, et c'est Vibronics qui en fait la démonstration en proposant un nouvel album intitulé The French Connection ou il remixe à sa patte 15 titres de producteurs/groupe français.